Boat Slips & Rental Boats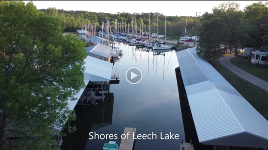 Boat Slips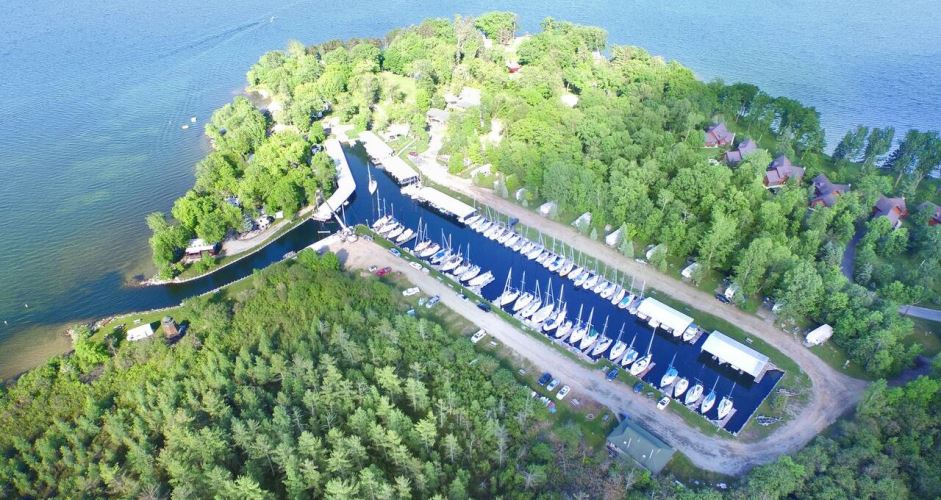 Customer boats brought on-site are $22/night. This includes use of the boat ramp and parking of your trailer. With advanced notice, a covered, protected boat slip, with power and water at the dock, will be assigned to you.
Shores has two options for mooring your boat:
1) A small harbor near Cottages 1 - 6. Space in this harbor is available on a first-come, first-served basis.
2) The large, inland marina. This harbor includes covered slips with water and power at each slip, a pump-out, gyn pole for standing masts, boat ramp, fish cleaning house and gasoline at the dock. With advanced notice, a slip in this harbor will be assigned to you.
Dock Slip - with rental of Cottage or RV Site
$22
$147
Not Avail
Not Avail
Dock Slip
$29
$175
Not Available
See Seasonal below
Dock Slip - sleep on boat
$49
$308
Not Available
See Seasonal below
Seasonal Slips
Shores large, in-land marina includes 110 boat slips. Fifty of these are covered for power boats, sixty are uncovered for sailboats. Shores keeps a waiting list for uncovered slips and only for sailboats. Shores does not expect to have any covered slips available other than to those renting an RV site or cottage. If you buy an RV or boat here, you have an option to rent the slip/site: For Sale at Shores.
Rental Boats (Shores Lodging Guests Only)
A 1/2 day rental is 7 AM - 2 PM or 2:30 PM - dusk.

To Reserve a Boat Online:
(1) Read the &nbspRental Boat Rules
(2) Look at the "Boats Availability Grid" to be sure your boat is available on your date then click on "Reserve a Boat" in the corner of the Grid: &nbspBoats Availability Grid
(3) In the comments section of the reservation form, be sure to identify the lodging/camping reservation you are associated with.

Your confirmation email from us will identify all charges and taxes. Your card will not be billed in advance of your use of the boat. There is no cancellation fee on boat reservations. But, if you do not plan to use a boat, please give us as much cancellation notice as possible!

Pontoon - New 2015, 20' Harris Cruiser, 60HP Mercury 4-stroke, 10 person max. - $200/half-day, $275/day, $250/day (2 days), $225/day (3+ days)
Fishing Boat - New 2015, 17' Polar Kraft, 40HP Yamaha 4-stroke tiller, ped seats, graph, livewell, 5 person max. - $100/half-day, $175/day, $150/day (2 days), $125/day (3+ days)
Runabout - 18.5' Starcraft, 165HP V-6 I/O, 7 person max. - $200/half-day, $275/day, $250/day (2 days), $225/day (3+ days)